Categories
Fire Screen Doors
Ablemans LCS provides the maintenance services for fire screen doors including the maintaining the fire screen doors for Coast Guard Inspection, delivering and replacing the Fire Screen Doors as well as providing electrical conversions for pneumatic fire screen doors.
Watertight Doors
Ablemans LCS provides the maintenance kits for Watertight Doors, has experience of replacing and installation of the doors during dry docking and new buildings.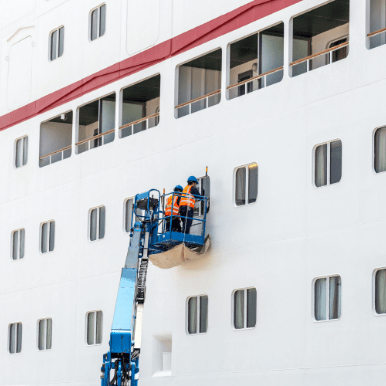 Cabin and Bridge windows
Ablemans LCS provides the spare part for cabin windows, public area windows and for Bridge Windows. The replacement of the windows is also part of the service. On the new buildings Ablemans LCS provides the installation of the windows in the block stage and hull stage.
Fresh Water and Grey Water Filters
Ablemans LCS can design, make the capacity and filtering rate calculations for Grey and Fresh Water filters. Providing the conversion study, installation materials and installation onboard. The customer and classification society regulations are always taken into account.
Pumps and pump units
The Ablemans LCS Grey Water Piping System for Cruise Vessels: Existing Ballast /Grey Water Tanks are converted to dedicated / segregated Grey Water Tanks, and new Grey Water piping systems are installed along with pumps, valves, controls, and electrical connections. The design, delivery and installation of an Ablemans LCS Pool Machinery Unit, includes all needed materials, parts, equipment, tools, labor and services necessary to complete a successful delivery. All required classification inspections and approvals are included in the turnkey delivery.
Valves
Various spare parts for valves and engineering of new valve locations onboard of the ships. The delivery includes the design package, scope of work, all materials, installation and classification drawing updates.
Lighting
Spare part service for various lamps shades and lamps.
Prefabricated pipes
Piping Condition Survey and Reporting, Prefabrication drawings for pipe spools, ship check and fitting piece plan as well as Prefabrication of pipe spools plus painting with pure Epoxy and/or rubber lining.
Air Ventilation Ducts and related equipment
Air ventilation conversion studies, prefabricated thick plate ducts, installation onboard and installation on new building in block stage and hull stage.
Gangways
New Gangways including custom engineering, manufacturing, delivery and installation